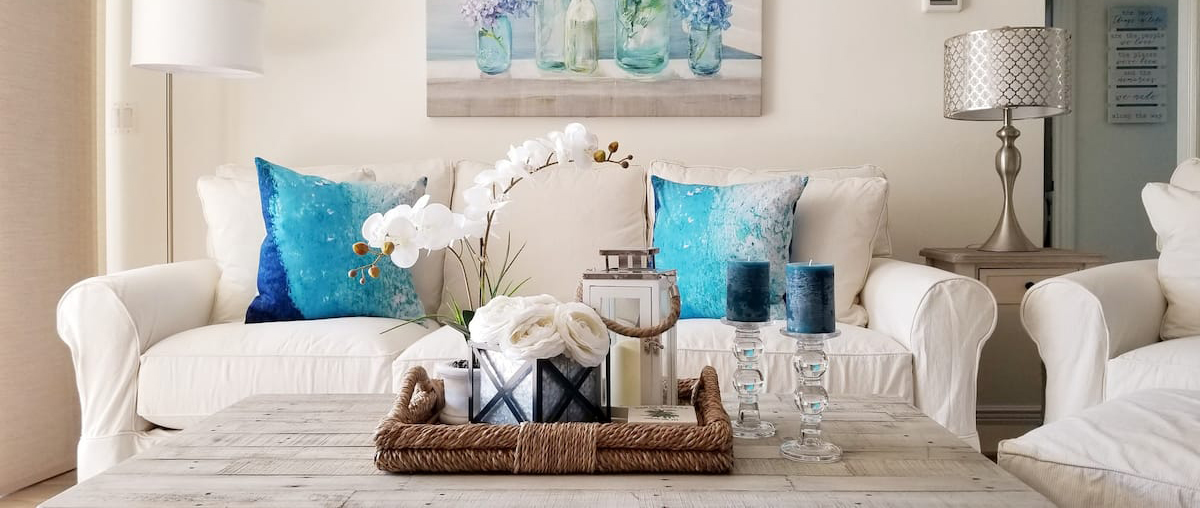 Airbnb and VRBO Management
At Key Real Estate Advisors we are always striving to maximize the income for our investors on their properties. Sometime, if you have the right property with minimal rental restrictions, Airbnb and VRBO can significantly increase the potential income on a property.
Over the years, we have worked diligently to understand all of the nuances and what it takes to make your property perform at the highest level on Airbnb and VRBO sites. We quickly became the premier Airbnb and VRBO management company for luxury homes across Southwest Florida including Fort Myers, Cape Coral, Naples, Estero, Bonita Springs, and Marco Island. We are Super Hosts with Airbnb and Premier Hosts with VRBO. By having us manage your Airbnb or VRBO home, your property will immediately be shot to the top of the listings with a Super Host badge.
We are constantly looking at the numbers and adjusting them daily to ensure the highest occupancy rate possible to maximize the income on your property.
We work together with Tealbright Interiors who can easily and affordably decorate, design and stock your property with everything needed for Airbnb and VRBO guests.
All our properties are professionally photographed with magazine style shots to make your property POP and outperform other properties in the area. Here is a list of some of the services we provide:
Inquire About Our Services
Rental Service for Furnished/Seasonal/Vacation Rentals
Your Benefits
Phone and email customer service by one of our professionally trained employees – no third-party answering service (yes, including after-hours weekdays and weekends 😉)
You will be saving money and time as well as reducing your stress while we are dealing with the day-to-day needs of managing your rental property
You will enjoy increased profits as we are experts in driving cost down
You will enjoy lower vacancy times due to our marketing power and consistent review of daily rates.
Your property will be marketed worldwide on popular sites like Airbnb and VRBO.
You can safely rely on our knowledge of the rental market, local laws and regulations
Your customers will enjoy personalized customer service and customer care
Your property will be managed by Airbnb Super Hosts and VRBO Premier Hosts.
Service Details (the following services are included in the commission)
Marketing your property on world class sites.
Answering inquiries
Providing quotes and answering questions in a timely matter
Intensive follow-up
Negotiating price if needed
Arranging booking
Drawing up reservation contract and applications if needed by HOA.
Submitting rental agreement via fast and convenient online signature process
Collecting payments: 25% down payment at the time of reservation / remaining balance 30 days before arrival
Paying tourist and sales tax on each booking
Providing detailed rental statement for each booking
Arranging fresh up of house by cleaning crew if needed
Net to owner will be paid on the 10th, based on check out date (monthly bookings are paid and of each month)
Direct deposit into owner's bank account
Check-in of tenants upon arrival includes:
Meet & greet with guest at the house if requested by quest.
Explaining specifics of the inside and outside of the house to guest.
Instructing guest about the DOs and DON"Ts
Instructing guests how to use pool equipment, heater and spa, as well as A/C, washer, dryer, TV, etc. if needed
Informing guest about trash separation and pickup day
Providing information to guest about attractions, restaurants, shopping opportunities
Answering any additional questions they may have
Check-out of tenants before departure includes:
Walk-through to the house to determine if there are any problem areas, damages or missing items
Finding out about likes and dislikes of the house/service/area to report feedback to the owner
Conducting a survey with each tenant to generate customer satisfaction
Reporting about any problems and/or maintenance issues to property manager
(Additional cleaning fees for Check in/out of tenants may apply if owner has own guests/family/friends)
Additional services we provide:
House binder: customized information about your house, tourist discount guide, local map, plus over 40 pages with information about shopping, beaches, restaurants and things to do in the area
Special Occasions: we are placing a card and flowers and/or champagne in the house when tenants mention that they are in town for a special birthday, anniversary, Honeymoon or any other special occasion
For a free quote of what you property can earn as an Airbnb or VRBO property, please fill out the information below and we will get right back to you.
Thank you for considering Key Real Estate Advisors to manage your home.