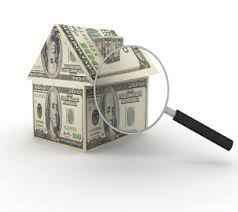 Fighting property tax assessment in Lee County is an easy process but there are some things you need to know. Now is the time when you should be receiving your trim notices for your property taxes for last year and I have had a couple of people call and ask about them and if they could be fought. The answer is yes, but you can only fight the value.
On January 1st your property is assessed on the value of the home for the previous year. Once the value is assessed they come up with a taxable value based on exemtions and such. The millage rate or tax rate is then placed on the taxable value of the home.
City vs County Taxes
One of the questions I get is how the value of two homes can be similar but the taxes on one home can be more than the other. In Lee County we have two cities Cape Coral and Fort Myers. Those two cities have taxes as well. So if you have a home in either city limits you will be taxed city and county taxes. Most of all of Cape Coral is city zoned. It is the largest city area wise in Florida. Lehigh Acres is unincorporated Lee County so you only pay county takes. For a lot of you who have properties in Lehigh and Cape you will definitely see a difference in taxes on properties that could be valued at the exact same price.
Fighting Property Tax Assessment
Millage rates or tax percentages are voted on and cannot be challenged, so fighting the property tax assessment is the only thing you can challenge. If you do want to challenge the aseesment keep in mind that your taxes are paid in arrears so you would have to pull up comps from the year before, not the current year. You will have to file a petition with the Value Adjustment Boarb ( VAB ). If you want to quickly find the value of your home you can go to our website, www.keyrealesateadvisor.com and click on the Lee County Property Appraiser link on the side of the page. Enter you adress or the name it is under and it will pull it up for you.
Filing a petition
If you want to see about the process for filing a petition here is a link that will take you right there and walk you through the process http://www.leepa.org/VAB/VabForms.aspx . However you onlly have 25 days to file so time is of the essence. I hope that this has given you some good information. If you are interested in fighting property tax assessment and if you would like for me to pull any comps or if you feel that your value is higher than need be please let me know and I will be glad to pull them up for you and help you with the process.
Whether you are interested in property management or real estate, we are always there to help.