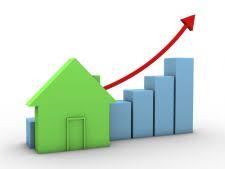 Fort Myers Real Estate has been on a wild ride. At one time we were the nations leader in real estate sales and new construction sales. Unfortunately a couple of short years later, we were the nations leader in foreclosures and job loss when the construction came to a screeching halt. However, what goes down must come up.
Realtor Magazine just released a new article placing the Fort Myers Cape Coral real estate market as number two nation in the market behind Miami for recovery and price rebound. Naples and Punta Gorda also cracked the top ten. However, we are not out of the woods yet. Overall prices for homes sold in Lee County fell 3.5% in August while sales rose 2%. But prices were still well above where they were a year ago. Here is the article with the list of the markets and how they rank.
15 Cities Where Listing Prices Are Rebounding
DAILY REAL ESTATE NEWS | FRIDAY, SEPTEMBER 23, 2011
Prices are rising in Florida: Florida cities have had the largest year-over-year increases in average list prices, according to the latest real estate data from Realtor.com. Florida cities make up 9 of the top 10 places for highest year-over-year list price spikes, based off of August data of 2.2 million listings in 146 markets.
Nationwide, the average list price is $320,325, up 2.36 percent year-over-year.
Here are the top 15 cities boasting the highest percentage of year-over-year increases in average list prices.
1. Miami
Average list price: $640,332
Year-over-year increase: 27.4%
2. Fort Myers-Cape Coral, Fla.
Average list price: $443,570
Year-over-year increase: 26.27%
3. Central-Fla.-RSA
Average list price: $405,809
Year-over-year increase: 19.41%
4. Punta Gorda, Fla.
Average list price: $267,066
Year-over-year increase: 16.37%
5. Macon, Ga.
Average list price: $193,520
Year-over-year increase: 15.98%
6. Sarasota-Bradenton, Fla.
Average list price: $466,785
Year-over-year increase: 15.86%
7. Naples, Fla.
Average list price: $713,087
Year-over-year increase: 15.13%
8. West Palm Beach-Boca Raton, Fla.
Average list price: $591,895
Year-over-year increase: 14.68%
9. Ocala, Fla.
Average list price: $193,360
Year-over-year increase: 12.07%
10. Lakeland-Winter Haven, Fla.
Average list price: $181,409
Year-over-year increase: 11.48%
11. Oralndo, Fla.
Average list price: $319,419
Year-over-year increase: 10.56%
12. Portland-Vancouver, Ore.-Wash.
Average list price: $314,537
Year-over-year increase: 10.52%
13. Boise City, Idaho
Average list price: $212,588
Year-over-year increase: 10.43%
14. Springfield, Illinois
Average list price: $174,537
Year-over-year increase: 9.12%
15. Shreveport-Bossier City, La.
Average list price: $211,414
Year-over-year increase: 8.34%
By Melissa Dittmann Tracey, REALTOR® Magazine Daily News