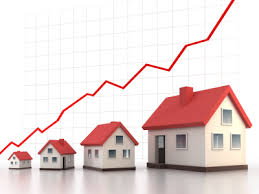 Lee County home values are set to rise over the next two years according to NAR's chief economist. The questions is how much.
NAR chief economist Lawrence Yun says South Florida home prices will rebound by 10 percent in the next two years at the National Assosiation of Realtor Convention on November 11th. This is a great sign for Lee County home values which have already seen home value increases year over year in certain segments. However John Tuccillo disagrees.
Tuccillo is from Sarasota and a former NAR chief economist. According to Tuccillo, Yun "got it wrong". His claim is that the current inventory of distressed properties his continue to hold prices in check and that we should only expect an increase of 5% at the most.
Regardless, it is nice to have the two NAR chief economists arguing on how much Lee County home values in South Florida are going to rise over the next couple of years rather than how much they are going to decline.