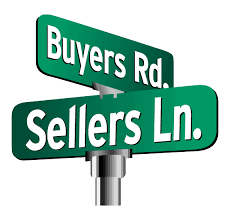 In two more recent articles today more and more economists are jumping on board with the idea that we may have actually seen a positive turn in the real estate market recovery.
Last week the National Association of Realtors released their pending home sales numbers for October. The Pending Home Sales Index,* a forward-looking indicator based on contract signings, surged 10.4 percent to 93.3 in October from 84.5 in September and is 9.2 percent above October 2010 when it stood at 85.5. The data reflects contracts but not closings.
Lawrence Yun, NAR chief economist, said improved contract activity is a hopeful sign. "Home sales have been plodding along at a sub-par level while interest rates are hovering at record lows and there is a pent-up demand from buyers who normally would have entered the market in recent years. We hope this is indicates more buyers are taking advantage of the excellent affordability conditions," he said.
"Many consumers are recognizing that home buyers in the past two years have had one of the lowest default rates in history. Moreover, continued inventory declines are another healthy sign for the housing market," Yun added.
Also released last week from Florida Realtors Association was the latest article in which three different economists in Orlando agree that the Florida real estate market was bouncing back. Specifically south Florida's real estate market.
Noting the state's powerful appeal to international buyers, Yun said he was particularly optimistic about the outlook for South Florida. "Don't be surprised to see a gain in home prices in the Miami and Naples markets in the next 18 months," he said. "From there, the recovery is likely to roll northward to Central Florida and then North Florida."
This morning two different companies came out and agreed with their assessement of the market and showed optimism for 2012.
Barclays analysts noted that the absence of government incentives for home buyers and the continued stabilization of the home prices were a great sign for the real estate market heading into 2012. While CNBC is confident that the increased sales and prices along with a decline in foreclosure inventory is another sign of a recovering real estate market.
While our numbers in Southwest Florida have not been released for the year, our average selling price is up 15% as of October and the inventory is down. Two great indicators that we are on track for a good 2012.
If you are interested in getting into real estate investing and want to know about some of the great opportunities out there, please contact us today and let's make 2012 a great year.