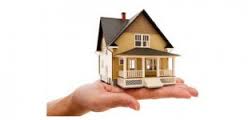 Rents rising in Lee County? Yes! With the lack of inventory in Fort Myers and Cape Coral, real estate in certain areas have seen rents rising in Lee County. Our owners have started raising rents when the tenants are resigning and with the current housing situation, this should be a continuing trend.
Fort Myers and Cape Coral have already seen a rebound in prices year over year due to the banks holding their inventory, but that may soon change. Last month, the foreclosure filings by major banks jumped 44% as the major banks worked through their in house processes making sure their paperwork is in order. This is a good sign for Realtors and investors who have been frustrated with trying to find opportunities without having to place multiple offer bids. As long as they can keep the inventory in check the prices should stay where they are at. And as the inventory depletes the prices should continue to rise year over year. See the Herald Tribune.
However, that could also be a great sign for the cash buyers and investors that are looking for residual income and building portfolios. With the banks having a hard time lending, cash buyers are seeing an excellent time to buy and rents places like never before. And with the next wave of foreclosures focusing on owners who are walking away from upside down homes in Lee County, this will bring on a whole new wave of owners that will have to rent for the next few years.
For more check out the article in Realtor Mag
If you need any help in finding great opportunities or just want to learn more about real estate investing in Fort Myers, Cape Coral, Lehigh Acres and surrounding areas please contact us.