About Us
Meet the Team
At Key Real Estate Advisors Inc., every agent is thoroughly trained and dedicated to providing high quality service to both buyers and sellers as well as those interested in long/short term leasing or property management services. Our agents live within our market area and are ready to devote their attention to your particular real estate needs.
Dan Norden » REALTOR® Broker of Record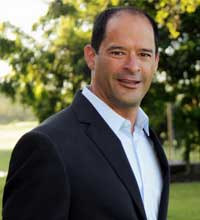 Office Address:
10231 Metro Parkway, Suite #102
Fort Myers, FL 33966
JoAnn Haick » REALTOR®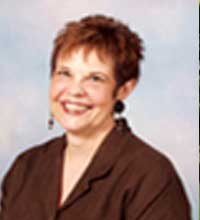 Office Address:
10231 Metro Parkway, Suite #102
Fort Myers, FL 33966
Matt Newburg » REALTOR® Broker of Record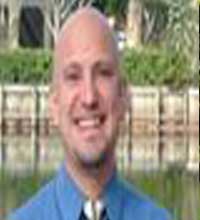 Office Address:
10231 Metro Parkway, Suite #102
Fort Myers, FL 33966
Melissa Perrella » REALTOR®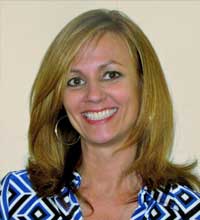 Melissa Perrella-Smith is our Property Manager who also boasts a Broker Associate license. She's been 1st mate to Dan Norden (Broker and Owner) sailing in the Key Real Estate Advisors ship going on 6 years now wearing many hats within the company. Melissa processes rental applications, does monthly payouts, communicates with the owners regarding upcoming vacancies, and offers help and support to all the departments to keep everything running smoothly. She's armed with plenty of charm and wit, a touch of friendly sarcasm, is proficient in tacos and tequila and has a never-ending sense of humor definitely helping to keep our office light-hearted in a business that is NOT for the faint of heart. She keeps her finger on the real estate market pulse at all times to help ensure good rental returns on our investor's portfolios and is also happy to put her in-depth knowledge to assist them in acquiring new properties to add to their portfolio. As well as furthering her Real Estate education by becoming a VA Certified Realtor, she also works closely with the Housing Dept Grant Specialist helping new homeowners with down payment assistance and is a speaker once a month in homeownership classes. Melissa is a real-life Florida, native so she literally has been living and breathing the Southwest Florida lifestyle every day of her life where flip-flops and sunblock are a necessity. She knows all the real estate markets from hunting areas, rural areas, waterways, fairways, and the beaches that make up our Gulf Coast of Florida. Between Melissa and her husband Bill, they have 4 grown children consisting of 2 daughters that live in Northern Florida, 3 grandchildren with another one on the way, and 2 son's one of which manages a restaurant in Naples Fl, and the other is a professional welterweight boxer. She enjoys traveling out of the country with her husband every chance they get but always remembering that living in paradise means there really is "no place like home". She feels blessed and proud to work with Dan the Broker and Owner and to be surrounded by all the beautiful strong women that make up the staff of Key Real Estate Advisors that work to lift each other up each day with positive energy.
Office Address:
10231 Metro Parkway, Suite #102
Fort Myers, FL 33966
Cindy Lozano » REALTOR®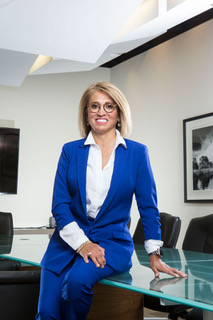 Office Address:
10231 Metro Parkway, Suite #102
Fort Myers, FL 33966
239-770-5750
Tammy Smith » REALTOR®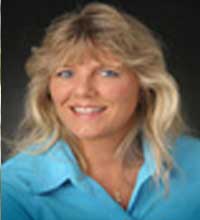 Office Address:
10231 Metro Parkway, Suite #102
Fort Myers, FL 33966
Rosa Gonzalez » Administrative Assistant
Rosa Gonzalez is the smiling face and welcoming voice you will first come in contact with when you call or walk into our office. Rosa is the Administrative Assistant who directs all incoming calls, processes rent payments, mail delivery, evictions, and assist all other departments. Her favorite part of her job is her co-workers and the work environment. She is happiest when spending time with her family and her life motto is "You aren't what you accomplish, instead what you overcome". Rosas plans to continue her studies to obtain her nursing degree and enjoys drawing landscape scenery and signing. Her proudest accomplishment is having her daughter and being a mom. She comes into work every day looking forward to making everyone who calls or walks in feel welcomed and helped.
Office Address:
10231 Metro Parkway, Suite #102
Fort Myers, FL 33966
Bethany Jaquez » Director of Maintenace
Bethany Jaquez is one of our key players as the Director of Maintenace. She has been with the company for 2 years, and if you do business with us, it's impossible for you not to have come in contact with her lively personality. She is involved with every owner, tenant and vendor at Key Real Estate Advisors. Bethany's day to day entails working with tenants, homeowners, vendors and our inspections department to rectify any issues that arise at the properties. Initiating preventative maintenance practices to avoid larger repair cost down the line is one of her priorities. An accomplishment she is proud of is, establishing her department to its current standard and operations while focusing to get all properties that were affected by the hurricane repaired. Her motto is "There are no such things as mistakes, only learning opportunities".Though it can be challenging at times to coordinate between the owner, tenant and vendor, what Bethany enjoys most about her department is being able to provide client satisfaction. She loves being in the business of building relationships and resolving problems. Bethany moved from New York in 2002 and has been enjoying the Florida weather ever since and loves Dominican food.
Office Address:
10231 Metro Parkway, Suite #102
Fort Myers, FL 33966
Mimi Delgado » Home Rehabilitation Director
Mimi Delgado has been part of Key Real Estate team for seven happy years. Her negotiation, communication, and organizational skills have helped her excel as the Home Rehabilitation Director for the company. Mimi jumps into action once a property becomes vacant by coordinating vendors and the work that needs to be accomplished to get the property back to the proper conditions for new tenant occupancy. While managing the vendors and the budget, she makes sure to keep open communication with the owner to address any necessary upgrades, repairs, and expenses. Mimi enjoys interacting with the owners and making sure that their needs and preferences are met. Though it can be challenging to find vendors that provide quality work to match our standards and time frame, she always strives to complete this process in a timely manner to fill the vacancy as soon as possible, equating to both a satisfied owner and tenant. Mimi grew up in Miami and has been living in Fort Myers for 15 years with her husband, two beautiful kids, and two dogs. Three words that describe Mimi would be loving, caring and mischevious. She loves to sing and dance and wanted to be a jazz dancer when she was a little girl, now she watches her little girl take after her. Something she is proud of is to be a homeowner and being part of this company. Her motto is "Live every day as if it were your last".
Office Address:
10231 Metro Parkway, Suite #102
Fort Myers, FL 33966
Crissy Lopez » Property Field Inspector
Crissy Lopez is our Property Field Inspector. We have been lucky to have her be part of our team over the last 5 years. She has worked in several departments so if anyone knows the inside and outs of this company, its Crissy! Crissy bridges the gap between the leasing agents, maintenance and administration departments with the properties and the tenants. She is our eyes out in the field conducting inspections on the interior and exterior of the properties and reporting her findings to the maintenance department for proper action. Conducting move out and rent ready inspections means she works hand in hand with the Home Rehabilitation and Leasing department by letting them know what condition and stage the property is currently at. She is also responsible for delivering notices, violations and being present during the eviction process. One of her best traits is her strong determined personality and how structured she is. Her favorite part of the job is getting to meet the tenants in person, and the most challenging is when she isn't able to fix something on the spot for a tenant. Her motto is "If you start something you finish it!" When Crissy is not at work she loves to spend time with her family, listen to country music and Italian food. She married her high school sweetheart and has 3 beautiful boys. She's currently a part-time student at FSW pursuing her nursing degree. In three words, Crissy is loving, determined and sassy.
Office Address:
10231 Metro Parkway, Suite #102
Fort Myers, FL 33966
Yasuri Jerena » Leasing Agent
Yasuri Jerena, or as we like to call her Suri, is one of our leasing agents along with being a Certified Residential Manager, a Community Association Manager (CAM) and has her Broker Associates license. She has been in the industry for many years working in several departments providing a wealth of knowledge to the company and her clients and is bilingual (Spanish). Suri has a genuine passion for Real Estate and the people she works with. She's originally from Key West, loves Italian food and wants everyone to know sharks don't attack people...on purpose. That may explain her want to be a Marine Biologist who studies sharks when she was younger. Behind her hard work and knowledge, you'll find a friendly, dependable and definitely funny woman who enjoys dancing salsa, fishing and one heck of a baker! When she is not working, she loves to spend time with her family or being on the water. Her favorite part of being a Realtor is the constant change in location and showing beautiful properties. What is most challenging is when she has a client who is in a hardship situation and is not able to do more for them. Suri's life motto is "Do your best no matter what you choose to do". If you are looking to rent, buy or sell your next home, come enjoy the Suri experience.
Office Address:
10231 Metro Parkway, Suite #102
Fort Myers, FL 33966
Latonya Perez » Leasing Agent
Latonya Perez is one of the leasing agent at Key Real Estate bringing 18 years of experience in real estate and property management and is bilingual (Spanish). She is organized, dependable and outgoing. Even though it can be challenging to adapt to different personalities, Latonya enjoys meeting new people and genuinely getting to know them and how she can help. It's probably no wonder she wanted to be a teacher or a nurse as a child. She has an Associates in Biomedical Science and is a current student at Hodges completing her Nursing Degree. Latonya loves country music, concerts, Mexican food and when she's not at work you can find her spending time with her daughter. Latonya's favorite motto is "Everything happens for a reason". If you are looking to rent, buy or sell your next home, Latonya looks forward to providing that help.
Office Address:
10231 Metro Parkway, Suite #102
Fort Myers, FL 33966