Lehigh Acres Property Management
Let us manage your Lehigh Acres rental property
When dealing with investment properties, a good property management company plays a very important roll.
What we do as your Lehigh Acres Property Manager
We Handle Collection of Rent
We Pay Rents Via Direct Deposit, No Waiting for Checks
Landlord Never Has Contact with Tenant
Staff Accountant processing rent/deposits
Handle all maintenance problems either through your home warranty or Rental Maintenance Staff
Handyman services available
Bid and coordinate outside vendor work at no additional charge
Property inspections every 3 months to ensure integrity of property
We handle all delinquent Tenants
We handle Notices to Tenants
We handle Evictions
Landlord doesn't Have to Worry about Hiring a Lawyer
We handle negotiation of resigning a lease with a tenant
Inquire About Our Services
90 Day Guarantee
We are so confident you will enjoy our services and communication that if you are not satisfied for any reason in the first 3 months we will cancel the contract and refund you any management fees we have collected.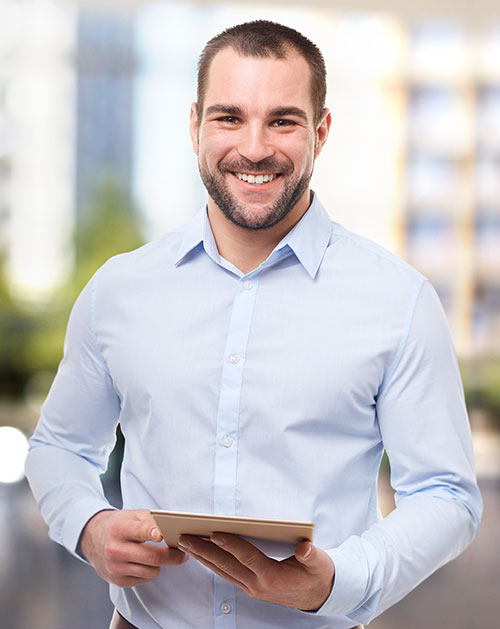 The New Property Management
These are only a couple of things to consider. Property management is not an easy job and you want to find someone that has BOTH you and your tenant's interests at heart. You cannot have one without the other and having just one of them happy will never work.  And since you are dealing with two relationships, communication is doubly important.
What you need is a property management company that values relationships with both landlords and tenants who are top drawer kind of people. There are advantages of hiring the services of a property manager who is selective and proactive.
Key Real Estate Advisors Inc. is well-organized, using the latest technology for property management, and enjoy helping people to succeed. The kind of property manager that wants to help everyone live the New American Dream . Our goal is to build relationships that provide maximum return on your investment an we have the experience and the tools to make it happen!
Whether you are a seasoned investor or finding yourself in a position where you need to rent out your home for the first time we can help. If you would like to know more about us and our services you can check out what makes Key different or call me directly at 239-281-8086.
When you sign with Key Real Estate Advisors Inc., you can expect that we will:
Determine a marketable rental rate acceptable to you based on the condition, location and/or amenities of the property
Personalized Full Color Brochures of your home (Optional)
In House Marketing Department and Service
Internet Marketing Campaign
Classified Ad Campaign
Digital CD-ROM of property before and after tenant to avoid damage disputes (Optional)
Virtual Tour (Optional)
Property listed on MLS (Multiple Listing Service) so that any Realtor can show the property and be paid a referral fee.
For Rent signage placed on property to show availability
Return on Investment
At Key Real Estate Advisors Inc. we take property management very seriously. It not only helps the investor to have peace of mind, it plays a very important roll in maximizing the return on the investment. If not done right, a property manager can cost an owner all of their profits for the year. According to an article from the American Apartment Owners Association, The No. 1 Reason Why Real Estate Investments Fail to Generate Returns is due to poor property management.
Fort Myers, Cape Coral, Lehigh Acres and the surrounding area have seen more and more investors purchasing homes for great prices and then turning around and renting them out. As more and more families succumb to the economy and the dramatic reduction of values in their homes, many are forced to walk away creating a whole new market for quality homes to rent and quality tenants.  Property management has never been more important than it is now.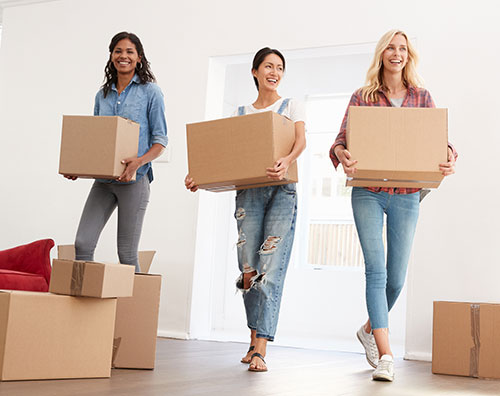 Property Management Company VS Property Management Services
Key Real Estate Advisors Inc. has provided property management for the last 11 years and shortly became known as a premier property management company in Southwest Florida. When in fact we are a Real Estate Investment company that provides property management services and there is a big difference.
As a full service real estate investment company, we help investors from all over the world purchase, sell, and manage investment properties. Our goal is to minimize your expenses and maximize your capitalization rate so you can purchase more properties. In the end we help you grow and we grow as well. We accomplish this in different ways.
What Makes Key Different
Determining Market Rent

Whether you are a property manager, a seasoned investor or a homeowner looking into property management determining market rent is the most important first step in all of the jobs you will perform.

As a property manager, sometimes it is easy to think that by being in the market for so long, you automatically know what the price should be. Or you go off the advice of your friends and family because they have a property just like yours. However, it could be on the whole other end of town. The only way to make sure you are maximizing the return on your investment and the ultimate market rent is to do a little research.

The U.S. Department of Housing and Urban Development website publishes an annual report on rental rates by city/state and size of the property. This gives you a good ballpark figure but you must take other things into consideration. The property's location within the city, amenities and whether utilities are included in the rent can all cause your rent to vary from this figure.

Whatever you decide to do make sure that your agent is utilizing all of the tools out there including the local Multiple Listing Service to determine a fair market rent for your home. At Key Real Estate Advisors Inc. we look at all of those as well as the several hundred properties that we manage to make sure you are getting the highest return on your investment. For more information call us or check out our website.

Marketing Your Rental Property - Online and Offline

Marketing is a very important aspect of the business to consider when looking for a property manager. Anyone can put a sign in the front yard and wait for the calls to start rolling in. However, in a recent study from the National Association of Realtors ( NAR ) showed that 85% to 90% of people surveyed started their search online.

I know some people say that the demographics of their clients would not look online. However, the only way you can find a list of Section 8 homes is via the internet. Which makes online marketing ever more important in today's rental market.

When you choose Key Real Estate Advisors Inc. Advisors Inc you will have the advantage of utilizing one of the top marketing tools in the industry. Our property management software is designed to upload your property onto the internet the moment it is entered into our inventory. Your properties will be instantly uploaded onto to most of the rental websites available the moment we upload them. The great thing is that we can manage, track and change listings and any changes will be made to all of the websites. You will also be able to find them under the rental tab of our website.

Craigslist is a very powerful tool but it does need constant attention. We have a full marketing department that on top of everything else, enters properties into Craigslist Mondays, Wednesdays, and Fridays.

If you see something you would like to change or add just let us know. It is that simple. After all it is your property and we are there to work together to make sure that it is rented as quick as possible.

And yes, we do put signs on certain properties as well. If you have any questions just give us a call.

Securing Tenants - Applications and Screening

Screening and Application process
Background Check
Credit Check
Eviction History Report
Employment Verification
Showing Property to Tenants
Detailed lease prepared by local attorney protecting the interest of the Landlord.
Addendums
Handling of the Legal Documents
We have Professional Security Deposit Service Available
Final decisions on tenants made by Property Manager after meeting personally with tenant and family.

Tenant Security Deposits

One of the biggest issues between the landlord and the tenant has always been the security deposits and how they should be dispursed. At Key Real Estate Advisors Inc., out goal is to make sure the tenant gets all of their security deposit back. If that is the case, then both the tenant and the owner are happy.

As in all cases, always take a last walk-through with the landlord before you vacate the rental dwelling! Note any damages in writing and reach a final agreement concerning any financial penalties which may occur or that may jeopardize the status of your security deposit return.

See our Guide on Normal Wear and Tear.Upon the vacating of the premises for termination of the lease, if the landlord does not intend to impose a claim on the security deposit, the landlord shall have 15 days to return the security deposit together with interest if otherwise required, or the landlord shall have 30 days to give the tenant written notice by certified mail to the tenant's last known mailing address of his or her intention to impose a claim on the deposit and the reason for imposing the claim.  The tenant is required to give the landlord a valid address at which the tenant can be contacted.

Before you move into a rented Home or Apartment, be sure to do a walk through with the owner or property manager. Why? Because when you move out, the landlord may attempt to charge you for "damages" to the unit. What defines damages is often contested and the tenant, unless they have a move-in-checklist and pictures, may lose out in court.

General rule of thumb – are you leaving the unit in the same condition as when you moved in? Again, take pictures and have the landlord or property manager agree to the condition. Same when you leave.

A landlord can only withhold for damages only amounts that are deemed reasonable for the damage claimed. If a defect existed before you moved in, you should not be charged for that particular problem. The importance of pictures and a move-in checklist cannot be stressed enough.

WHEN YOU DECIDE TO MOVE You must give the required notice! Be sure to check your lease agreement and the Florida Statute 83 for the specific time period that is required for appropriate notification to terminate the Florida lease.  When the tenancy is from year to year, the tenant must give not less than 60 days' notice prior to the end of any annual period.

At Key Real Estate Advisors Inc., we will come out and do a walk through with the tenants when they move in and when they move out. Our goal is to protect both the tenant and the owner and make it a smooth transition all the way around.

Property Maintenance

Unlike a management company, at Key Real Estate Advisors Inc. we do not employ any maintenance personnel other than someone to field the calls and make arrangements for service. Everything is subcontracted out. I feel that it is a conflict of interest to be making money while the owner is losing it. That being said, we allow you to have total control over your maintenance expenses. Since we have hundreds of properties and thousands of tenants, we are able to leverage our business with several vendors in town to get them to come down on prices.

Any time an issue needs to be addressed, we will typically get three bids to ensure you are getting the best deal. And since we do not benefit from maintenance, we do not care who you pick or who you choose to use. We have quite a few owners that have their own maintenance handymen or chose to do the work themselves. Knowing that maintenance plays a huge roll in return on your investment we try to make sure that we work together to do everything we can to keep expenses to a minimum. And all of this comes at no charge to the owner. Even for setting up the repairs.

Maintenance Procedures are an intricate part of property management. And at Key Real Estate Advisors Inc. we take them very seriously. We do not have any handymen on staff nor up charge for any service calls. I believe that to be a conflict of interest and can only lead to questions if there are continuing issues with the home.

We do continually monitor maintenance calls year after year. Maintenance is a very big part of the overall return on your investment at the end of the year. My goal is to see where the calls are coming in and try to lower the percentage of rents versus vendor payouts each month. We continually try to think forward to see what we can do to minimize future expenses and make them more streamlined and predictable.

However, when something does come up and the tenant calls, we do not do any work or send anyone out that will charge for anything without the owner's approval period unless it is deemed an emergency. The only thing that is determined an emergency is no water or flooding of the unit. Otherwise everyone on the Key Real Estate Advisors Inc. team knows that if they order something that the owner did not approve and does not want to pay, they will be responsible to pay the vendor. No work is done without owner approval regardless of the price.

We also have several owners have their own handyman the prefer to work with. If you have your own vendors, they will be entered into the property management software and they will be the first to be called with a follow up email to the owner.

We have a lot of owners that buy properties and need fixing up. We also have tenants that have moved out and left the properties less than desirable. Any repairs and or home improvements that cost more than $500 will receive 3 bids from certified vendors for that job. If you would like for your vendor to bid on that as well, please let us know and it will be done. However, we strongly recommend that you have someone certified in that field look at it. If you have an A/C issue and you want your plumber to take a look at it make sure they know exactly what they are doing.

As always, communication is the most important thing in any relationship. We continually strive to keep the communication flowing in both directions and the owner portals are a great help. If you have any questions on how we handle individual situations please contact us and we will be glad to answer them.

Handling Evictions and Late Payments

Handling Evictions and Late Payments in property management is a very important part of the job and according to Florida Statues 83.56, it has to be done in a specific way. Our goal at Key Real Estate Advisors Inc. is to get the tenant out of the unit in the quickest an most efficient way necessary if they are unable to pay the rent. And in the meantime, try to limit the loss to the owner as much as possible.

Our leases are set up where the payments are due on the first of every month. We allow the tenant a 4-day grace period. So on the 5th of every month we will issue the 3 day notice required by Statute 83.56. The the tenant is then allowed 3 business day not including weekends or holidays to pay rent or surrender the property. If after those three days we can move for an eviction.

Since we do our payout on the 10th of every month, the three-day notice will allow them to have their funds in by the tenth if they abide by the notice. However, sometimes they do not. At that point, we hang a second three-day notice demanding the surrender of the premises. This notice also notifies the tenant of what to expect in the event of an eviction.

If the tenant has not surrender the premises we will then turn the file over to and eviction company who will then file for you on your behalf. The great thing about the company we use is that it is a pay as you go. We have found that more often than not the tenant will move out and avoid the consequences long before it gets to that point. Some companies will charge you $600 or more and if the tenant moves out before you will not receive your funds back. This company starts at $80 and then you are charged as the process moves forward.

We are not the kind of company that will turn any files over immediately if the tenant does not pay their rent, nor do we have a lot of evictions. We have found that most owners will work with tenants if they just communicate with us. With several hundred units and thousands of tenants, we only had 5 evictions last year and non of them went to the end.

We accomplish that by basing our late fees on communication and having the tenants sign their agreement to vacate up front at the beginning of the lease.  This speeds up the process and the tenants are less likely to stay if they are late.  We also require anyone over 18 years of age in the unit to be on the lease and have their credit run according to our application policy.

If you have any other questions on how we manage properties, please feel free to give us a call.

In the end our goal is to provide you with good tenants and then do everything in our power to keep them happy in hopes that they may return for another year. We also customize our services to fit the owner's needs so they can easily receive passive income with peace of mind. We accomplish this with constant and consistent communication and allowing the owners to be as much or as little involved as they want to be. We also have state of the art software that allows the owners access to all of the information we have via the WEB. We cover Fort Myers, Cape Coral, Lehigh Acres, Bonita Springs, Estero, and Naples.

Key Real Estate Advisors Inc. is well-organized, using the latest technology for property management, and enjoy helping people to succeed. The kind of property manager that wants to help everyone live the New American Dream and to know that we have the experience and the tools to make it happen! And we are one of only a handful of companies that are a member of NARPM® National Association of Residential Property Managers.

If this sounds like the management services you need, please contact Dan Norden at 239-281-8086.
Management Fees and Set Up

Since we receive compensation from many different areas, unlike a management company, we do not have to focus solely on the management side to maximize income. Therefore, we can do things a little different to maximize yearly income. For example, there are no set up fees to get your property up and running. We also do not require any mandatory reserves to hold in an account in case of maintenance calls. We also do not have to charge for additional inspections on your investment.
The only management fees we collect are on collected rent and tenant placement. And most importantly, the tenant placement fee is good for one year. So if your tenant leaves for no fault of our own, we will replace that tenant quickly at no charge. Some companies charge every time a tenant goes in no matter what. In that case it would encourage turnover. We eliminate the turnover with our tenant application and screening process. Our main goal is to treat the tenants with respect and do everything we can to make them happy so they will stay for years and reduce turnover.
Accounting Services, Owner Payouts, Statements & Portals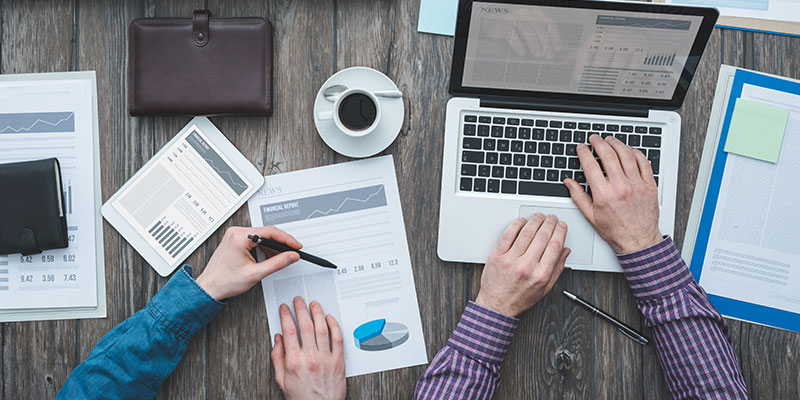 Owner Payouts
I do the payout on the 10th of every month. And I also do another payout usually about two weeks after that depending on how the month lays out. A lot of the tenants we deal with get paid bi-weekly. A lot of them are very good about paying their rent on time. However, sometimes life has some unexpected bumps that make it difficult to stay on track. So instead of doing the one payout, we do a late payout as well. Our goal is to make sure that all of your funds are in and accounted for in the month they are due.
When we do the payout, we have two different kind of payments. The first and easiest is an ACH payment. It is not a wire and there are no fees to the owner to do so. All we need is the routing number and the account number for the desired checking account and it goes right in. I tell everyone to expect two business days for the funds to post but it usually takes about 24 to 36 business hours.
The other way is Bill pay. Similar to how you would pay bills on your personal online banking. Sometime an actual check is sent sometime it is placed directly in the bank. It also allows us to make comments on the check. This is especially good for a lot of owners who have retirement accounts they have used to by their rental properties. A lot of the companies only have one account an need notes on where to apply the funds.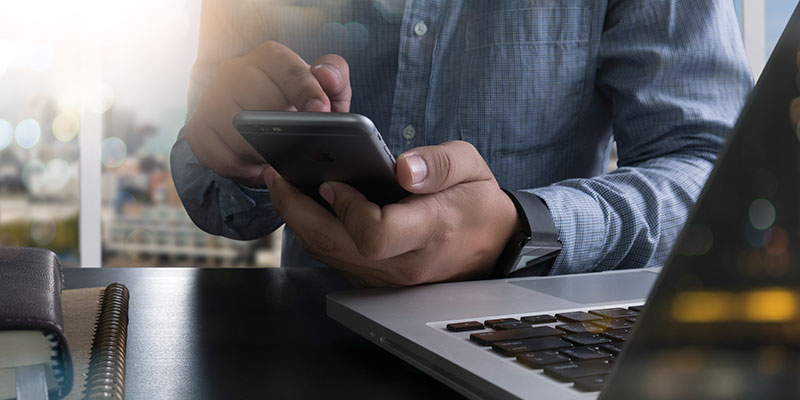 Online Owner Portals
Communication is key when it comes to property management. With the property management software that we use, the owners and the tenants will have their own portals which will give them access to the information that is uploaded into the system as well as another way in which we can communicate. Owner portals are very convenient in the fact that you can have access to all of you documents in one easy location.
As an owner, you will have access to all of the leases that are uploaded as well as any invoices for the work that is done. You will also have any documents related to your property such as bills, IRA info, and management agreements. It is web based so you will have access to it from anywhere. You can also contact us and approve any work orders that have been sent to you either from us or from the tenant.
I will email you statements throughout the month on what is going on with your tenants and payments. At the end of the month I will upload the final statement with a summary of all of the transactions for the month into your portal so you will have everything in one place.
Lehigh Acres Area Information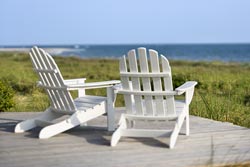 Lehigh Acres was developed in the mid-1950s by Chicago businessman Lee Ratner. Seeking a tax shelter, Ratner had sold his pest control business and faced the possibility of losing most of his earnings to the high capital gains tax of that era. Ratner heard that cattle was a good investment for people in his predicament, and he bought 18,000 acres (73 km²) of land in eastern Lee County and named it the Lucky Lee Ranch. After ranching for a while, and despite having no prior development experience, Ratner joined with Gerald H. Gould, a Florida advertising executive, Manuel Riskin, a Chicago CPA, and Edward Shapiro, a former Chicagoan who was in the real estate business in California, and began land sales at Lehigh Acres.
Gerald Gould was the president of the corporation that developed Lehigh Acres, which began in 1954. He remained as president until the company was sold in 1972. Source From Wikipedia
Areas We Serve