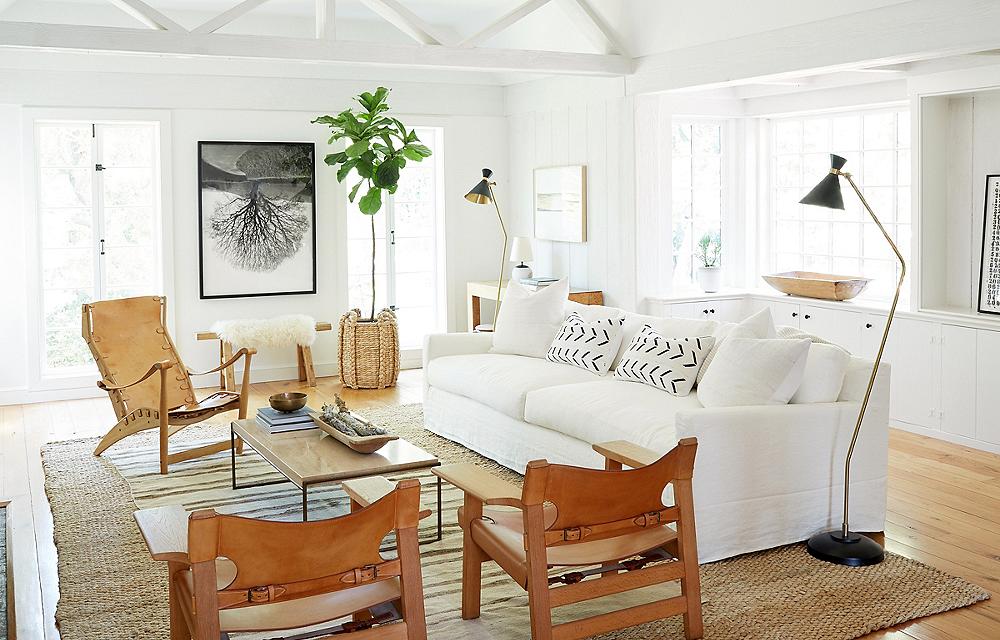 You've weighed up the potential ROI and have decided to list your investment property on Airbnb. Good move. But now you need to create an inviting space that guests are drawn to and are willing to spend their hard-earned money on. Getting the booking is only the first stage. Delivering a comfortable experience and making them feel at home is what will get you great reviews and keep the bookings flowing. As an investment property, this is probably not your home (unlike many Airbnb listings), but that doesn't mean you can't stamp your personality on it and provide all the home comforts.
Give yourself a realistic budget based on the size of your property and the look and feel you want to create. Don't skimp on comfort and make sure everything can stand up to everyday use. Buying as cheap as possible will prove false economy in the long-run.
Decide on a style and try to keep it reasonably cohesive throughout the house. The bedrooms don't need to look like identical hotel rooms (people have booked to get away from hotel rooms!), but filling a house full of second hand furniture because it is cheap, will not create a feeling of home. Eclectic and quirky is fine, but there is a fine line. Artwork on the walls will help to make it feel like a home and doesn't need to be super expensive.
Make sure you include all the essentials. Think what you would like to have available if you were staying there. For example, a coffee maker would be key for most people, but remember to include filters or pods (depending on the machine), coffee, creamers, sugar, etc. Think about other kitchen essentials and equipment people may need to cook simple meals and providing basic condiments and spices is always a good idea.
If your property accommodates 8 guests (for example), then make sure you are equipped for that number in all areas – from kitchen silverware and crockery, to seating and linens.
Speaking of linens, go for quality. Not only do they have to last, but this is the sort of thing people appreciate and remember. Soft fluffy towels, and soft bed linen will always provide a feeling of luxury and so often get mentioned in reviews. And it goes without saying that the beds need to be super comfortable. Make sure you have enough spare linen to accommodate quick turnarounds for back to back bookings.
If your home appeals to families, why not include some games, or beach equipment if you are near a beach. A travel cot and laundry facilities will also go a long way to help. The same goes if you plan to allow pets. Include a jar of dog treats and a supply of poop-bags – you'll be thanked by the guests AND the neighbourhood.
Investing in a Smart TV will please most guests and reduce the number of frustrating 'How do I work this?' questions as they use only one remote control. Most guests are used to high-quality entertainment systems at home and having an internet based system will allow them to access streaming services like Netflix, music stations and apps, and watch cable TV. If you choose a television that is not 'smart', we would advise adding a steaming device to your set-up, such as Roku.
If you have the space, think about adding a sofa-bed, creating the opportunity for additional income. Airbnb gives you the ability to charge extra for additional guests. Just make sure you also supply enough linen and pillows for this.
Once you have furnished your property, our best advice is to stay a couple of nights in it yourself if possible. This is the best way to make sure you are providing everything needed for the best possible guest experience. For more tips on making your Airbnb property stand out, see here [include link to article Making your property stand out….]