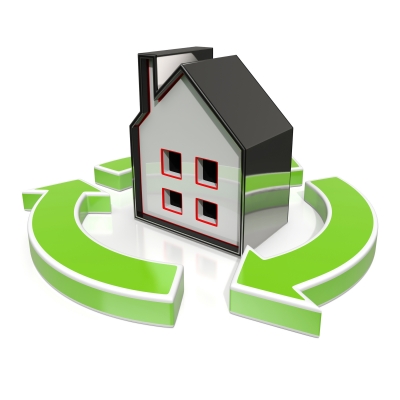 Is is better to Flip or Rent in SW Florida?
As median home sales continue to rise in Fort Myers, Cape Coral and surrounding areas according to a New-Press article, one of the major questions we get from investors is whether is is better to Flip or Rent in SW Florida.
Flip or Rent?
There are two types of investors when it comes to real estate. One that is looking to get in and get out without the headaches of management known as flippers. And the other that is looking to gain residual income or cash flow and build asset portfolio buy purchasing homes and renting them out. The decision really lies in what you are looking to do .
With prices moving up in the double digits year over year it is very easy and tempting to purchase a home, fix it up and sell it for more than what you have in to it. As with any investment the trick is not having the money or the ability to buy. It is having the knowledge to find the good deals and avoid the pitfalls of getting into a home that requires more work than the market price will bear. In order to make it work you need to make sure you are making enough money to cover the investment of time and money to make it worth the while.
Is Rental Income Better than Flipping Houses
In a recent article by Ben Leybovich, seasoned real estate investor in Ohio as well as the founder of JustAskBen.com he explains a few key advantages of renting homes rather than flipping them.
First and foremost is the residual income coming in each month. If you get sick and or cannot work, the income would still be coming in. And hopefully all the while your property is increasing in value year after year.
Additionally there are a lot of tax implications that a good accountant could point out easily such as tax write offs, traveling expenses, depreciation on an appreciating asset and the list goes on.
What about those pesky tenants? There are plenty of resources out there for investors that want to take on the tenants themselves and articles that will help you avoid the mistakes we all have made through years of experience. The one that I find most helpful is BiggerPockets.com. It is easily the largest website for real estate investors and managers. The information shared in there is priceless. If you are considering real estate investments it would be a great place to see if it is something for you.
Then once you have your portfolio to where you want it and want someone else to manage and live off the income you can always use a reputable management company to take care of all of the ins and outs and daily issues and send you a check each month. Who you chose is important. Here is a list of Property Management FAQ's that you should ask any management company you are considering.
While we do have our fair share of flippers we help here in SW FLorida, the lions share of our 200 plus investors from around the world are in for the long haul. They come to us with portfolios ranging anywhere from 1 unit to 75 plus units and they all have different plans. Whether it be a 5 year plan, 10 year plan or a plan to leave for their family we help them grow, maintain and sell their portfolios when ready. Some are just having us take care of their new home until they are ready to retire in a few years.
If you need help or have questions on an investment you are looking at is worth it please let us know. See What Make Key Different. You can reach Dan Norden directly at 239-281-8086.