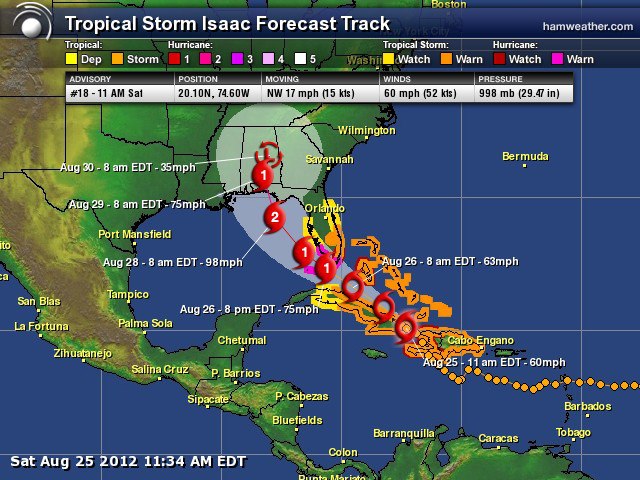 Getting ready for a hurricane can be a daunting task if you wait until the last minute. Whether you are an owner or a tenant, please take a moment to review your checklist and make sure that everything is in order. At Key Real Estate we have included some suggestions from the NOAA for you in preparation.
Before a Hurricane
Know where you will go if you have to evacuate. Plan your evacuation route.
Contact the local emergency management office or other disaster preparedness organization, and ask for the community hurricane preparedness plan. This plan should include information on the safest evacuation route and nearby shelters. This information can also be obtained by visiting .
Have disaster supplies on hand in the event of a storm, or if you have to evacuate:
Flashlight and extra batteries
Portable, battery-operated radio and extra batteries
First aid kit and first aid manual (click here for a first aid checklist)
Food (non-perishable) and water (one gallon of water per person per day)
Baby supplies (diapers, non-perishable milk, baby food)
If you are ordered to evacuate, you should also take:
Personal items, such as toilet paper, toothbrush, towel, tampons, soap
Books, small games and other small entertainment items
Important papers and valuables in a waterproof container
Names and addresses of relatives, friends and other important contacts
Make arrangements for pets.
Pets may not be allowed into emergency shelters for health and space reasons. Contact your local humane society for information on local animal shelters.
Make plans for your boat.
Decide what to do with your boat if a storm hits. Choices include taking it out of the path of danger, securing it on a trailer and leaving it parked in a safe area, securing it in a marina or mooring it in a "safe" harbor. If you decide to leave the Keys with your boat, make sure to leave early because after the advent of storm force winds, trailers will no longer be allowed on the highway.
Protect valuable documents and property, including:

Birth certificates
Marriage certificates
Social security cards
Passports
Immunization records
Bank account and credit card numbers
Photos/video of your home and valuable property
Vehicle titles
Military service papers
Wills
Insurance policies, including personal, homeowners and disaster insurance
Deeds
Stocks
Bonds
Irreplaceable photos
Computer back up of important electronic data
Jewelry
Make sure that all family members know how to respond after a hurricane. Teach family members how and when to turn off gas, electricity, and water.Teach childrenhow and when to call 911, police, or fire department and which radio station to tune to for emergency information.Protect your windows.
If you do not already have flood and windstorm insurance, you should consider getting it. Remember: Windstorm insurance policies are not sold when a storm threatens, so think far enough ahead. You can find out about the National Flood Insurance Program through your local insurance agent or emergency management office. There is normally a 30-day waiting period before a new policy becomes effective. Homeowners polices do not cover damage from the flooding that accompanies a hurricane.
Develop an emergency communication plan.
In case family members are separated from one another during a disaster (a real possibility during the day when adults are at work and children are at school), have a plan for getting back together. Ask an out-of-state relative or friend to serve as the "family contact." After a disaster, it's often easier to call long distance. Make sure everyone in the family knows the name, address, and phone number of the contact person.
Take pictures of your housebridges.
After the Hurricane passes
If you evacuated, return home only after authorities advise that it is safe to do so. Click here to see more information about Hurricane re-entry.
If you evacuated, and your house has been vacant for a period of time, enter with caution.
Stay tuned to local radio and/or television for information. Emergency officials will announce when you may return to your home, or when it is safe to venture outside
Help injured or trapped persons if you can do so without injury to yourself. Give first aid where appropriate.
Do not move seriously injured persons unless they are in immediate danger of further injury. Call for help if possible, otherwise wait and help will come to you.
Avoid loose or dangling power lines and report them immediately if possible to the power company, police, or fire department.
Beware of snakes, insects, and animals driven to higher ground by flood water.
Open windows and doors to ventilate and dry your home.
Check refrigerated foods for spoilage.
Drive only if absolutely necessary and avoid flooded roads and washed-out bridges.
Use telephone only for emergency calls.
Take pictures of the damage, both to the house and its contents and for insurance claims.