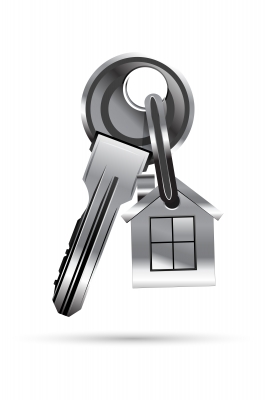 Recently Bank of America announced it will give homeowners who are in the process of foreclosure and opportunity to remain in their homes as renters. This among other signs is having people wondering, Is renting really the new American dream? The "Mortgage to Lease" program will include around 1000 homeowners with BofA mortgages in Arizona, Nevada and New York reports CNNMoney. The bank may broaden its reach to a larger group in foreclosure depending on the performance of this initial pilot program.
The New American Dream?
Over a hundred years ago poets, politicians and bankers were singing the praises of home ownership. "A man is not a whole and complete man," wrote Walt Whitman (1819-1892), "unless he owns a house and the ground it stands on." Today, times seem to be changing.
With so many families displaced from their homes by foreclosure, rental demand is rising. Others who might previously have bought are now unable to qualify for loans. The homeownership rate has dropped from a peak of 69.2 percent in 2004 to 66 percent at the end of 2011, according to census data. On top of that you have banks that make it very difficult to obtain a mortgage on a home even if they wanted to.
Investors Buying Homes By The Thousands.
In February, the Federal Housing Finance Agency, which oversees the government-backed mortgage companies Fannie Mae and Freddie Mac, announced that it would sell about 2,500 homes in a pilot program in eight metropolitan areas, including Atlanta, Chicago and Los Angeles.
And while Bank of America said in late March that it would begin testing a plan to allow homeowners facing foreclosure the chance to rent back their homes and wipe out their mortgage debt. Eventually, the bank said, it could sell the houses to investors.
All of our investors believe the rental income can deliver returns well above those offered by Treasury securities or stock dividends. At the same time, economists say, they could help areas hardest hit by the housing crash reach a bottom of the market. The Cape Coral / Fort Myers area being one of them.
The one key to making sure the investments pay off for the investors is property management. According to a recent article by Bloomberg, property management is growing in leaps and bounds as the economy and lending issues take a grasp on the national real estate market and Southwest Florida is right in the heart of that. Making property management more important than ever.
What you need is a property management company that values relationships with both landlords and tenants who are top drawer kind of people. There are advantages of hiring the services of a property manager who is selective and proactive.
Key Real Estate is well-organized, using the latest technology for property management, and enjoy helping people to succeed. The kind of property manager that wants to help everyone live the New American Dream and that you have the experience and the tools to make it happen!
Sources; Reuters, New York Times