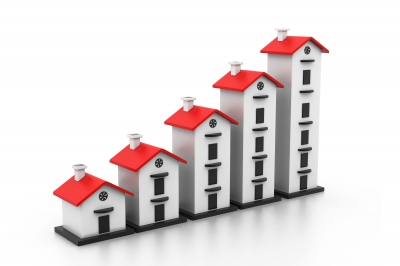 Lee County Real Estate has seen it's trials and tribulations. We have been battling foreclosures and prices spiraling out of control since 2005. Banks have been reluctant to lend money while the economy has taken a plunge leaving many Lee County residents without jobs. However, things are looking better for the real estate market moving into 2012
Market Watch
For the last 13 years News Press has hosted the Market Watch real estate symposium. And for the last 6 years it has been filled with doom and gloom.
"We've all got the bruises and the scars," commercial real estate broker Randy Thibaut told the audience Thursday night at The News-Press Market Watch real estate symposium. "But I'm here to tell you, it's time to start smiling again." "The gap between new home construction and resales is shrinking," he said: $100-130 per square foot for a new home vs. $80-90 for an existing home.
Over all it was the sunniest Market Watch we have had for years.
Lee County Real Estate
According to the latest real estate market statistics, single family homes sold last month fell in the area of about 18%. Meanwhile, the median price shot up by nearly 30 percent, from $88,500 to $115,000.
This is a great sign for sellers and buyers alike. The continuous price increase month after month is a great sign that we have finally hit the bottom and came through on the other side. Buyers who are on the fence have a clear sign that now is the time to make that decision with confidence that things are not going to get too worse if at all.
"We're seeing more of the traditional, seasonal buyers," said Steve Koffman, a broker-associate with Century 21 Sunbelt in Cape Coral. In that city, fewer than 50 off-water homes in foreclosure are listed for sale, Koffman said:
"It feels like we're settling into a more traditional market. That's a wonderful feeling," Koffman said.
National Real Estate
Existing-home sales rose in January, marking three gains in the past four months, while inventories continued to improve, according to the National Association of Realtors®.
Lawrence Yun, NAR chief economist, said strong gains in contract activity in recent months show buyers are responding to very favorable market conditions. "The uptrend in home sales is in line with all of the underlying fundamentals – pent-up household formation, record-low mortgage interest rates, bargain home prices, sustained job creation and rising rents."
Over all in Southwest Florida real estate seems to making a comeback. Investors have soaked up much of the lower end properties and kept the inventory low while banks have been able to dispose of a lot of their foreclosures. What's left are the more desirable homes that buyers will want to purchase and move in to or use as second homes.
With shrinking inventories and rising prices, 2012 should be filled with great opportunities for home buyers and real estate agents alike.
Sources : News Press , National Association of Realtors®