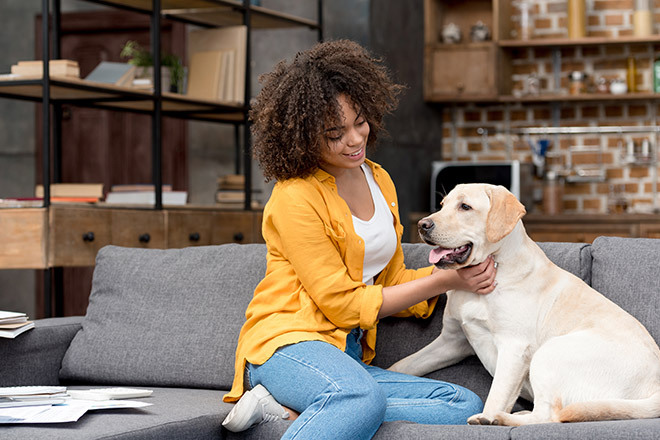 Did you know that the average dog liability insurance claim is around $33,000! Most households have some type of pet that becomes part of the family. Unfortunately, depending on the type of pet and breed, insurance companies can deny you a policy. The good news is that not all states have breed blacklisting, like Michigan and Pennsylvania and some insurers are more dog-friendly than others.
Generally, home insurance covers a homeowner's liability for dog bites. But some home insurance companies have lists of prohibited dog breeds – meaning that if you or the tenant renting your property owns one of those breeds, they will not sell coverage to you, cancel your policy or will exclude liability and medical payment coverage for dog-related incidents. Dogs such as pit bulls, Rottweilers, Chows, Presa Canarios and Akitas are often on banned-dog lists. But dogs aren't the only animals that might be banned, insurers also typically won't cover "exotic" animals.
Just like homeowner's insurance, renter's insurance includes liability protection if your dog causes injuries or property damage. And some renters insurance policies will also base coverage decisions on what breed of dog you have. Be sure to inform your landlord and insurance company of any pets because if there is an incident your insurer will likely decline coverage and you and or the homeowner can be sued.
Some insurers, like State Farm, don't have any dog breed restrictions. On the other hand, some companies like Farmers, GEICO, Nationwide and Allstate, do consider a dog's breed when deciding whether to insure it. Each insurance company has a different list of dogs, so you may be able to buy a policy from one of these insurers, even if others won't cover you.
If you have a prohibited breed and want to stay with your insurer, ask if you can get the dog excluded from coverage. This means you'll be personally responsible if you're sued over a dog injury. If your home insurer won't sell you a policy that excludes dog liability, an independent insurance agent may know companies that will. Here are possible solutions.
Try to get an exception
Look for a new home insurance company
Have the dog excluded from coverage
If your dog is excluded from home insurance coverage, there may be other ways to cover dog liability:
Buy an umbrella liability policy from your home insurer
Buy a standalone "canine liability policy."