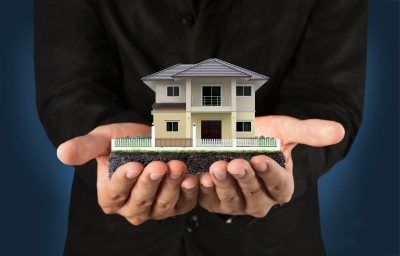 Property Management Company VS Property Management Services
Key Real Estate has provided property management for the last 11 years and shortly became know as a premier property management company in Southwest Florida. When in fact we are a Real Estate Investment company that provides property management services and there is a big difference.
As a full service real estate investment company we help investors from all over the world purchase, sell, and manage investment properties. Our goal is to minimize your expenses and maximize your capitalization rate so you can purchase more properties. In the end we help you grow and we grow as well. We accomplish this in different ways.
Management Fees and Set Up
Since we receive compensation from many different areas, unlike a management company, we do not have to focus soley on the management side to maximize income. Therefore we can do things a little different to maximize yearly income. For example, there are no set up fees to get your property up and running. We also do not require any mandatory reserves to hold in an account in case of maintenance calls. We also do not have to charge for additional inspections on your investment.
The only management fees we collect are on collected rent and tenant placement. And most importantly, the tenant placement fee is good for one year. So if your tenant leaves for no fault of our own, we will replace that tenant quickly at no charge. Some companies charge every time a tenant goes in no matter what. In that case it would encourage turnover. We eliminate the turnover with our tenant application and screening process. Our main goal is to treat the tenants with respect and do everything we can to make them happy so they will stay for years and reduce turnover.
Maintenance
Unlike a management company, at Key Real Estate we do not employ any maintenance personnel other than someone to field the calls and make arrangements for service. Everything is subcontracted out. I feel that it is a conflict of interest to be making money while the owner is losing it. That being said, we allow you to have total control over your maintenance expenses. Since we have hundreds of properties and thousands of tenants, we are able to leverage our business with several vendors in town to get them to come down on prices.
Any time an issue needs to be addressed, we will notify the owner immediately and typically get two to three bids to ensure you are getting the best deal. And since we do not benefit from maintenance, we do not care who you pick or who you choose to use. We have quite a few owners that have their own maintenance handymen or chose to do the work themselves. Knowing that maintenance plays a huge roll in return on your investment we try to make sure that we work together to do everything we can to keep expenses to a minimum. And all of this comes at no charge to the owner. Even for setting up the repairs. And most importantly nothing is done without your approval first.
In the end our goal is to provide you with good tenants and then do everything in our power to keep them happy in hopes that they may return for another year. We also customize our services to fit the owner's needs so they can easily receive passive income with peace of mind. We accomplish this with constant and consistent communication and allowing the owners to be as much or as little involved as they want to be. We also have state of the art software that allows the owners access to all of the information we have via the WEB. We cover Fort Myers, Cape Coral, Lehigh Acres, Bonita Springs, Estero, and Naples.
Key Real Estate is well-organized, using the latest technology for property management, and enjoy helping people to succeed. The kind of property manager that wants to help everyone live the New American Dream and to know that we have the experience and the tools to make it happen! And we are one of only a handful of companies that are a member of NARPM® National Association of Residential Property Managers.
If this sounds like the management services you need, please contact Dan Norden at 239-281-8086.
Key Real Estate Advisors Inc
httpv://www.youtube.com/watch?v=5qqK9_xJd6E