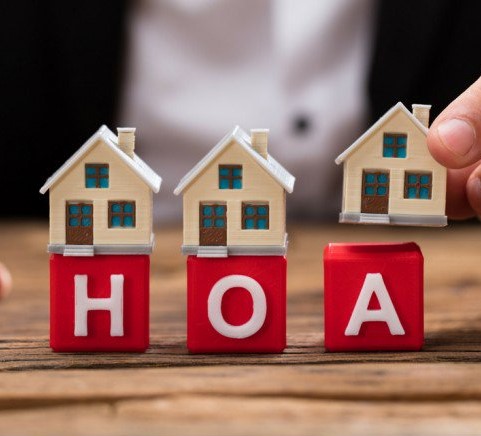 There are several things to consider when deciding to purchase a property that's part of a Homeowners Association (HOA) as an investor. Meaning this is a property that you intent to rent out. Renting a home that's part of an HOA-managed community can come with it's challenges. It's best to do your homework first to be sure it's allowed and what the rules are to do so. It's within an HOA's power to put restrictions on your ability to rent out your property, depending on your association. Before making an offer, read your HOA rules, be sure to review their Declaration of Covenants, Conditions and Restrictions (CC&Rs) or bylaws. Remember, when you purchase your house, you agree to follow the rules and restrictions of the HOA. Rules and Restrictions that can change after you make your purchase.
HOAs are about promoting neighborhood stability and a sense of community while maintaining property values. It's understandable why they would want to limit the number of units from being rented vs lived in by homeowners. A high rental percentage can have a direct, negative economic impact on an association. For example:
Concerns about increased rule violations and maintenance issues associated with a high tenant occupancy rate.
Frequent move-ins and move-outs with increased noise and traffic issues relating to tenant occupied dwellings.
Lack of "community spirit" on the part of many tenants who generally occupy the residences for a relatively short time compared to owner occupants.
To regulate this, the HOA can implement lease restrictions that can limit the total number of leased residences within a development. They can require all new owners to live in the residence for a specified time before the residence can be rented. Another one that is common is limiting the number of leases per year or mandate a minimum number of days on a lease. So if an HOA restricts the property to two leases per year, and your intention was to rent it as a seasonal vacation home that may not be in your best interest. If the investment was used as an annual rental and your tenant retention is good, then it may be a good choice. Keep in mind that an HOA can change their bylaws. For example, an HOA might suddenly change its rules and decide to no longer allow properties in their community to be rented. As a real estate investor, that could cause a huge dilemma!
Some associations reserve the right to "screen" prospective tenants in hopes of avoiding renters who might not harmonize with the community which can extent the vacancy period. However, tenant-screening should be exercised with caution. The federal Fair Housing Act forbids discrimination in housing based upon race, color, religion, sex, familial status, national origin, or disability. 42 U.S.C. §3604(a).
HOAs collect monthly dues from the property owners in the community. The problem in paying these dues for investors is that that money does nothing for their equity, and it comes out of the monthly cash flow. HOA dues can range from $300-$500 plus per month. Then again, some may prefer to be in an HOA because your monthly fee takes care of insurance, outside maintenance, water/sewer & garbage. It can also work as a tool to better project actual expenses & cash flow upon purchase. You just need to project vacancy & repairs to go along with taxes & HOA fees and can have a pretty solid idea of what expenses to expect.
There can be a lot of headaches for investors in HOAs, but this is not a black and white issue. Ultimately, everything you do in real estate should come down to Return on Investment (ROI). If you find a property that has a high ROI within a HOA, then it's a profitable investment! Plug the fee into your ROI formula, and if you can still meet a minimum of 10% ROI, it might be a sound investment. Don't forget about assessments too. That can be an unexpected expense to keep in mind.
The attached article link "What to know about Homeowners Associations" is a great read if you want to learn more.
https://www.maxrealestateexposure.com/homeowners-associations-hoa/